Optom Academy has been set up to provide additional support to pre-registration students in a relaxed environment. This was a vision of Shamina and Wasim which came to light in January 2016. Collectively we have supervised over 20 pre-reg students throughout the years with over 30 years of combined experience, sparking their passion in education and training. We decided to use the experience they have in running courses for multiples to develop their own pre-reg academy. 
What is unique about Optom Academy is that we are able to see the story from all 3 points of view: the trainee, the supervisor and the assessor and are able to use this experience to support pre-reg students.
Optom Academy aim to support students to find pre-reg positions nationwide. We have extensive links with the multiple and independent sectors as well as hospitals and have helped many pre-reg's find positions over the years.
If you are searching for a pre-reg, please visit our pre-reg vacancy page and contact us – we will do our best to help you.  The pre-reg year is a phenomenal year and one you won't forget. You are expected to work full-time and study for the remaining time in order to be fully competent as an Optometrist. Many companies do provide tutorials and courses throughout the pre-registration year however, it is vital to get as much experience and knowledge from as many different avenues to increase your chance of passing 1st time. Remember to follow us on Instagram and Facebook for regular updates
Let's introduce ourselves….
Founder and treasurer: Shamina Asif BSc MCOptom
Shamina qualified from Aston University with a 1st class honours with the best prize in Elective Studies. She is currently Chair of Dudley Local Optical Committee, Examiner for the Royal College of Ophthalmologists refraction certificate and a former council member for the College of Optometrists. Past Head of Clinical Services for CrossEyes, past Vice-Chair for Walsall LOC, and Optometrist of the Year Finalist 2018 at the Optician Awards. She is also currently lead assessor for WOPEC.  She has written numerous clinical articles for Optometry Today, also having been featured in newspapers promoting Optometry. Shamina is accredited as a WOPEC examiner, has been a Pre-reg tutor for Boots Opticians, and has supervised many pre-registration students. In 2016, she was awarded a 1st class in her leadership training with Cardiff University, and has carried out research on attitudes of Optometrists and discussing smoking status with patients which has been published in the Nicotine and Tobacco Research Oxford Academic.
Having presented at Optometry Tomorrow she has a keen interest in AMD and runs many workshops, her latest venture has been the setting up of the Healthy Living Optical Practice scheme in conjunction with public health for which she won a national award. Her heart and passion amongst all of this lies in education hence why she decided to set up a pre-registration course.
---
Co-founder and secretary: Wasim Sarwar BSc MCOptom DipTP(IP) Prof Cert Glauc Prof Cert Med Ret
Wasim is an assessor – evaluating understanding against the General Optical Council (GOC) core competencies. He is the Training and Education Officer for Sandwell Local Optical Committee (LOC) in the West Midlands. He is a Clinical Lead for the Primary Eyecare Service in the Heart of West Midlands, whose role is to monitor, audit and evaluate the performance of enhanced services locally such as the Community Urgent Eyecare Service (CUES).
He is a WOPEC lead assessor for the MECS and glaucoma referral refinement accreditation exams as part of the enhanced services being adopted nationwide. Wasim was one of the first Optometrists to obtain the ILM coaching and mentoring qualification. Wasim is as an Independent Prescriber which is benefiting the patients he sees in primary care and during urgent eyecare appointments and has recently obtained a Professional Certificate in Medical Retina.
He is currently a Clinical Lead Optometrist for a multiple; supervising and training pre-registration optometrists as well as overseeing and auditing the branches' enhanced services. To add to his passion for training and education, he became a Clinical Optometric Demonstrator at Aston University, supervising and training Optometry students in clinics.
---
.
---
Examiner: Mr Don Williams MSc BSc PGDip MCOptom Prof Cert Med Ret Prof Cert Glauc DipTp(IP)
Don qualified as an Optometrist in 2004. He then went on to attain his registration with the College of Optometrists. He also holds a Post Graduate Diploma in Refractive and Cataract Surgery from Ulster University. He has also completed his Professional Cert Medical Retina where he was awarded Distinction and also holds the Prof Cert Glaucoma awarded by the College. Don has also recently become and Independent Prescriber as well as obtaining the Clinical Doctorate in Optometry from Aston University.
His professional career has seen him amass much experience in various fields of Optometry including managing LASER patients, pre and post op, hospital work (George Eliot Hospital) managing post-op (pseudophakic) patients, stable glaucoma, medical retina, ophthalmic diagnostics to mention just a few.
As well as running his own private practice, he is also the Lead Optometrist for an NHS healthcare provider where he runs glaucoma clinic in the community. His passion now lies mainly in Ophthalmic Diagnostic investigative techniques especially OCT.
https://www.edgbastoneyeclinic.com/
---
Examiner: Reena Anand BSc McOptom AFHEA
Reena has experience testing in community practice in both multiple and independent stores. She has been a Clinical tutor at Aston university since January 2018. She spent 2 years supervising in Year 2 Contact Lenses clinics and is currently teaching in Clinical Practice and Final Year Primary Care clinics.
For Optom Academy Reena examines in the Mock OSCEs, presents online Soft and RGP Contact Lenses tutorials and provides tailored one-to-one practical tuition on the sight test and contact lens routine.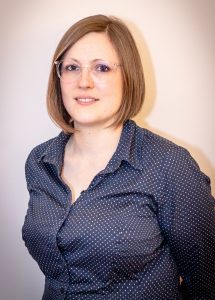 ---
Examiner: Imogen Hawthorne BSc MCOptom DipTP(IP) Prof Cert Glauc Prof Cert Med Ret
Imogen Hawthorne brings over 12 years experience
specialising in optometrist extended-roles within both NHS and private hospital
ophthalmology services. A proven leader of multi-disciplinary clinical teams,
Imogen has built teams from inception, re-designed and re-established existing
services and lead clinical groups in both local and national organisations.
After completing her pre-registration with a high street
multiple in 2009, she moved into hospital optometry. Her first post at
Wolverhampton Eye Infirmary gained her competence and expertise in paediatric
refraction, medical contact lenses, low vision, general ophthalmology,
cataract, glaucoma, cornea, uveitis, diabetes,
eye casualty and clinical research. Her final years at WEI were as a
Clinical Lead Optometrist, her most notable achievements during this time being
a remodel of the contact lens and low vision services.
In May 2018, after 8 1/2 years at WEI, Imogen moved to
SpaMedica, the UK's largest provider of cataract surgery. Imogen joined
SpaMedica at a key point during the company's growth and expansion. As Lead
Optometrist for the Midlands and Acting Lead for the South, she established the
optometry team in these areas from grass routes, while continuing to provide
clinical care for patients. This included cataract and YAG capsulotomy
assessment, post-op care for cataract patients including complex vitreo-retinal
cases, and YAG capsulotomy treatments. During her time at SpaMedica, Imogen
also continued some work for several NHS Trusts and providers, including re-establishing
a medical contact lens service at Walsall Manor Hospital.
In spring 2021 Imogen moved to taking a portfolio approach
to her practice. This involved continuing roles working for NHS Trusts, taking
on a new leadership role and starting her first role in academia.
Imogen is currently Lead Optometrist for Modality LLP, a
community based ophthalmology provider, working in a variety of extended
clinical roles as well as leading in operations, governance and policy. She
continues to run the contact lens service at Walsall Manor Hospital as well as
providing bank sessions to Birmingham Children's Hospital and the University
Hospitals Birmingham Ophthalmology Research Department. A strong advocate for
expanding the scope of clinical practice for optometrists, nurses and other
allied health professionals, Imogen has worked on the Aston University faculty
since 2021 designing, implementing and teaching on Aston's HEE funded Advanced
Clinical Practice MSc in Ocular Health.
---
 Examiner: Kevin Blake FBDO, CL,(HONS), FBCLA, MBCLA
Kevin currently works for Boots Opticians as a CLO and has been in contact lens practice for approximately 30 years. During this time he has presented seminars all over the UK and has worked in an eye hospital as a contact lens practitioner fitting all kinds of trauma and pathology conditions. Kevin has also been an expert witness for the GOC in a number of fitness to practice cases.
Kevin has clinically lectured at Aston university to 2nd year students and also enjoyed a position as a learning and development tutor for Boots Opticians. 
Kevin has been an ABDO contact lens practical examiner for the past 20 years, examining both certificate and Honours candidates. Along with that role he is also an ABDO contact lens practice visitor and a Fellow of the British Contact Lens Association.
Examiner: Fatima Nawaz BSc (Hons) MCOptom DipTp(IP)
Fatima is on the Board of Directors at the Association of Optometrists (AOP). She represents IP Optometrist on the AOP council and has an active role on their policy committee. In the past she represented Early career Optometrists for a number of years.
Fatima owns an independent opticians in the West Midlands, where she also provides Domicillary Eyecare. She has previously worked within HES as a hospital bank optometrist. 
She is currently the treasurer at Walsall LOC and is a committee member on Birmingham LOC. 
Fatima also volunteers with a local charity called Hope for Humanity that serves locally and internationally.
She is also a registered vaccinator with NHS England. 
Previously she was on the advisory board for the largest CET provider in UK for nearly 4 years. 
Fatima graduated, in Optometry from Aston University, in 2010 and is currently enrolled onto their Paediatric course. 
HIstorically, she has worked in both independents and multiples in the West Midlands and was clinical lead for a multiple. 
She has been teaching with Optom Academy from the onset in 2016.
Examiner: Sana Asif BSc Mc Optom
Sana has been with Optom Academy since its conception. She is a proud owner of an independent practice in Walsall and was the early years councillor for the AOP.
---
Examiner: Irfan Aziz BSc McOptom
Irfan graduated from Aston University in 2011 and is a successful director of 2 busy practices in Birmingham. Prior to this he was clinical lead, has  supervised many pre-reg optometrists and is a WOPEC examiner. Irfan has previously worked for Scrivens as well as locuming and was one of the youngest people to become a practice director for a large multiple